OBGYN Clinic in Eugene, OR
If you are looking for an OB/GYN in Eugene, OR
,

Dr. Richard Beyerlein can help. He is available to provide services for many of the health issues that women will deal with. For more information, contact us or schedule an appointment online.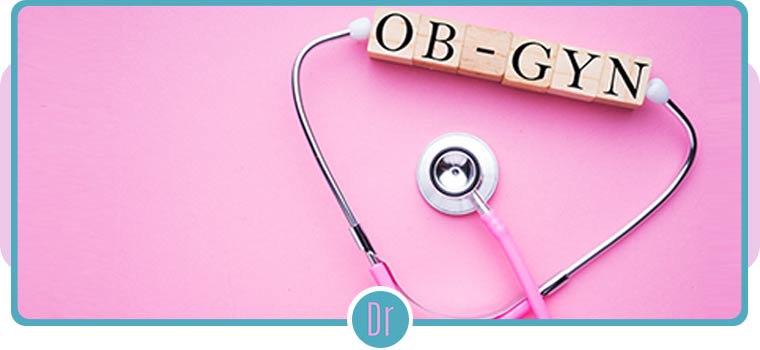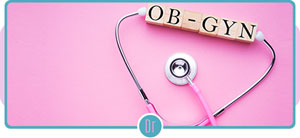 Table of Contents:
What's the difference between OB/GYN and obstetrician?
What diseases does an OB/GYN treat?
What is a gynecologist clinic?
Should I see an OB/GYN or gynecologist?
Why is an OB/GYN important?
What's the difference between OB/GYN and obstetrician?

The difference between an OB/GYN and a gynecologist requires an understanding of how the areas of obstetrics and gynecology differ. OB/GYNs and gynecologists focus on women's health issues but the scope of each area differs widely.

A gynecologist is a doctor who focuses on the care of the female reproductive system. This includes treating diseases and other disorders that are specific to women.

An OB/GYN understands both medical areas of obstetrics and gynecology. The addition of obstetrics allows the doctor to work with pregnant women, aiding in prenatal care, childbirth, and recovery after the birth.
What diseases does an OB/GYN treat?

An OB/GYN will treat more than just diseases, they will also treat a wide range of conditions that arise in women's health. These include:

– Adenomyosis
– Adnexal tumors
– Amniotic band syndrome
– Anterior vaginal prolapse
– Intrauterine adhesions
– Atypical isoimmunization
– Bacterial vaginosis
– Bladder obstruction
– Cancer, cervical cancer, and cancer during pregnancy
– Cervical dysplasia
– Chronic pelvic pain
– Congenital cystic adenomatoid malformation
– Congenital diaphragmatic hernia
– Conjoined twins
– Diaphragmatic hernia
– Double uterus
– Ectopic pregnancy
– Endometriosis
– Endometrial cancer
– Fallopian tube cancer
– Female infertility
– Female sexual dysfunction
– Fetal anemia
– Fetal heart disease
– Fetal macrosomia
– Gestational diabetes
– Hypertension
– Hirsutism
– HPV infections
– Imperforate hymen
– Infertility
– Lichen planus
– Lichen sclerosus
– Lower genital tract dysplasia
– Menopause
– Menorrhagia
– Menstrual cramps
– Miscarriage
– Mullein anomalies
– Multiple gestation
– Ovarian Cancer
– Ovarian cysts
– Overactive bladder
– Painful intercourse
– Pediatric neck masses
– Pelvic organ prolapse
– Perimenopause
– Placenta accreta
– Placenta previa
– Polycystic ovary syndrome
– Posterior vaginal prolapse
– Post-hysterectomy prolapse
– Preeclampsia
– Pregestational diabetes
– Premature birth
– Preterm labor
– Primary ovarian insufficiency
– Pulmonary sequestration
– Rectovaginal fistula
– Rh disease
– Ruptured membranes
– Sacrococcygeal teratoma
– Septate uterus
– STDs
– Small bowel prolapse
– Spina bifida
– Stress incontinence
– Thrombophilia
– Transvaginal mesh issues
– Twin anemia-polycythemia sequence
– Twin reversed arterial perfusion
– Twin-to-twin transfusion syndrome
– Urethral diverticulum
– Urinary incontinence
– Uterine abnormalities
– Uterine fibroids
– Uterine polyps
– Uterine prolapse
– Vaginal atrophy
– Vaginal agenesis
– Vaginal bleeding
– Vaginal fistula
– Vaginal septum
– Vaginitis
– Vesicovaginal fistula
– Vulvar cancer
– Vulvar dysplasia
– Vulvodynia
– Yeast infections
What is a gynecologist clinic?

A gynecologist clinic is a clinic that focuses on issues around women's health. They will provide care for sexual and reproductive issues that concern the vagina, ovaries, vulva, cervix, and/or breast tissues.
Should I see an OB/GYN or gynecologist?

The choice will depend on your current situation. If you are planning on having children, are pregnant, or dealing with issues around menopause, then seeing an obstetrician is the best choice. If you are dealing with other issues around your reproductive health then seeing a gynecologist would be the best choice.

Since an OB/GYN has the training and experience in dealing with all of the issues, then they are the right person to see for any concerns that you may have around reproductive health, pregnancy, childbirth, and menopause. An OB/GYN can screen for cancers, treat infections, and do surgery for a wide range of pelvic organ and urinary tract issues.
Why is an OB/GYN important?

An OB/GYN is important because of their understanding of many of the health concerns that women will deal with. At every time in a woman's life, an OB/GYN can provide the services that she will need, from puberty through the child-bearing years, menopause, and beyond. OB/GYNs specialize in women's health and understand the issues related to women better than a primary care physician can.

The American College of Obstetricians and Gynecologists suggests that females start seeing a gynecologist or OB/GYN between 13 and 15 years of age. Once a woman turns 21, it is recommended that they get an annual physical that forces on breast and pelvis health and other issues. Women who are sexually active for 21, should start annual exams earlier.

For more information, please call to make an appointment or use the online system. We serve patients from Eugene OR, Coburg OR, Creswell OR, Cottage Grove OR, Lowell OR, Springfield OR, and Junction City OR.