4 Questions to Ask About Abdominal Hysterectomy
If you have been referred for an abdominal hysterectomy, it is important to know the right questions to ask your doctor. The compassionate medical professionals at Dr. Richard Beyerlein MD in Eugene, OR can help you answer all of your concerns. For more information,

call us

or

schedule an appointment

online.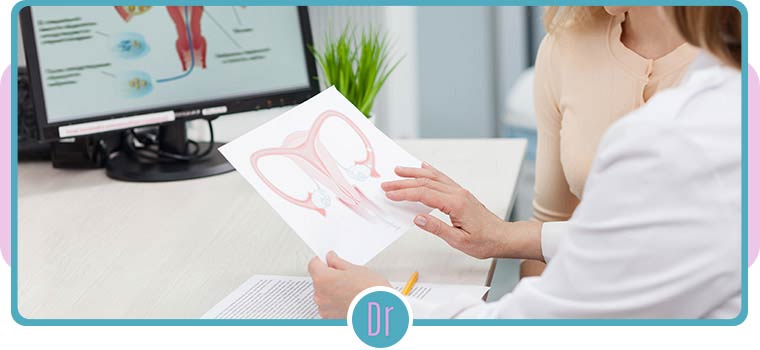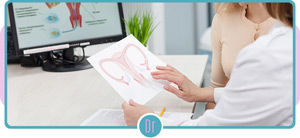 Table of Contents:
Is abdominal hysterectomy major surgery?
Why is abdominal hysterectomy done?
How long does it take to recover from abdominal hysterectomy?
Hysterectomies are surgical procedures that completely or partially remove the uterus. They can be performed through the opening of the vagina and also through an incision made in the abdomen. Surgeries that are performed through an incision in the abdomen are called abdominal hysterectomies. Because an incision is made, abdominal hysterectomies typically come with a longer recovery period. The size and shape of the uterus, as well as the reason for the surgery, will determine which type of procedure is used.
Is abdominal hysterectomy major surgery?

Yes, an abdominal hysterectomy is a major surgery. Hysterectomies involve the surgical removal of the uterus. They can be performed for a wide variety of reasons, from abnormal growths to irregular bleeding to chronic pain. Although a hysterectomy is major surgery, new technological advances greatly minimize the discomfort, risk of infection and recovery time of the procedure.
Why is abdominal hysterectomy done?

A hysterectomy may be performed to treat:

Gynecologic Cancer: Gynecologic cancer includes cancer of the uterus or cervix and is often treated with a hysterectomy. Depending on the specific type of cancer and how advanced it is, other options may include radiation therapy or chemotherapy.

Fibroids: A hysterectomy is the only certain, permanent solution for fibroids, which are benign uterine tumors that often cause pelvic pain, persistent bleeding, bladder pressure or anemia. Depending on the discomfort level and tumor size, nonsurgical treatments of fibroids are a possibility. Many women with fibroids experience minimal or no symptoms and do not require treatment.

Endometriosis: In endometriosis, the tissue lining the inside of the uterus, also known as the endometrium, grows outside the uterus on the ovaries, fallopian tubes, or other pelvic or abdominal organs. When medication or conservative surgery do not provide relief for endometriosis, a hysterectomy may be recommended along with the removal of the ovaries and fallopian tubes (bilateral salpingo-oophorectomy).

Uterine Prolapse: When supporting ligaments and tissues weaken, descent of the uterus into the vagina can happen. Uterine prolapse can lead to difficulty with bowel movements, urinary incontinence or pelvic pressure. A hysterectomy may be required to treat a uterine prolapse.

Abnormal Vaginal Bleeding: If you are experiencing heavy, irregular or prolonged periods each cycle, a hysterectomy may provide relief, especially when the bleeding cannot be controlled by other methods.

Chronic Pelvic Pain: For women who experience chronic pelvic pain that clearly arises in the uterus, surgery is a necessary last resort. However, a hysterectomy does not provide relief for many forms of pelvic pain, and an unnecessary hysterectomy may create new problems unintentionally. Seek careful evaluation from a urogynecologist before proceeding with this major surgery.

Although there are different types of hysterectomies, an abdominal hysterectomy may be recommended over other types of hysterectomy if:

– You have a large uterus
– Your urogynecologist wants to evaluate other pelvic organs for signs or symptoms of disease
– Your urogynecologist believes it is in your best interest to have an abdominal hysterectomy
How long does it take to recover from abdominal hysterectomy?

The length of time it will take to recover from an abdominal hysterectomy varies from patient to patient and is dependent on age and overall health. In general, it takes around six to eight weeks to fully recover from a hysterectomy, although complications can significantly increase this number.

If you or someone you love requires an abdominal hysterectomy, come to Dr. Richard Beyerlein today. Our kind and compassionate professionals are experienced in treating pelvic floor disorders with abdominal hysterectomies and can help improve your quality of life. Call us today to book an appointment. We look forward to serving you! We serve patients from Eugene OR, Springfield OR, Coburg OR, Creswell OR, Cottage Grove OR, Lowell OR, and Junction City OR.