Pelvic Pain Management Questions and Answers
If you are experiencing pelvic pain, and not sure what may be causing it, call Dr. Richard Beyerlein MD, or simply book an appointment online for pelvic pain management so we can diagnose and treat your pelvic pain.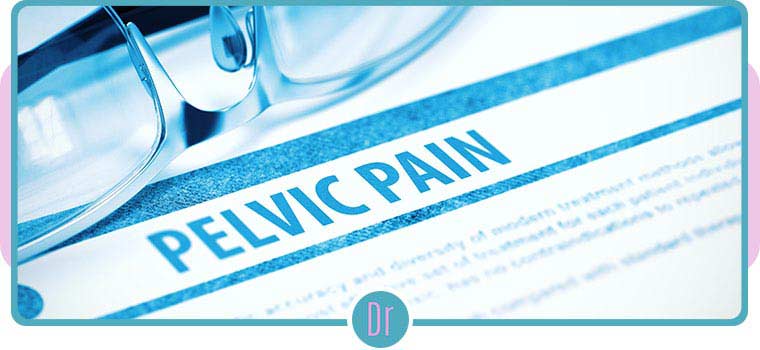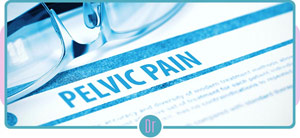 Table of Contents:
What is pelvic pain?
What are the causes of pelvic pain?
What are the symptoms related to pelvic pain?
How is pelvic pain treated?
What is pelvic pain?

Pelvic pain is known as pain in one of the lowest parts of your abdomen and pelvis. Pelvic pain may refer to symptoms arising from your reproductive system, urinary system or the digestive system, or from muscles and ligaments in the pelvis.

While depending on the source, the pelvic pain you may be experiencing can be dull or sharp; it might be constant or off and on; and it might be from mild, moderate to even severe. Pelvic pain can spread to other parts of your body including lower back, buttocks, or thighs. You may notice pelvic pain only at certain times, such as when you have to go to the bathroom or having sex.

Pelvic pain can come on suddenly and sharply and could be acute or chronic. Chronic pelvic pain refers to any constant or intermittent pelvic pain that has been there for on average six months or more.
What are the causes of pelvic pain?

There are several types of diseases and conditions which can cause pelvic pain. Chronic pelvic pain can result from one or more conditions.

Pelvic pain can arise from one of three areas of the body including your digestive, reproductive or urinary system. Recently, doctors recognized that some of the pelvic pain men and women have been experiencing, mainly chronic pelvic pain, can also arise from muscles and connective tissue (ligaments) in the structures of the pelvic floor.

Pelvic pain might also be caused by the irritation of your nerves in the pelvis.
What are the symptoms related to pelvic pain?

There are many symptoms that both men and women can feel in relation to pelvic pain, some mainly specific towards women, they include:

– Menstrual cramps
– Menstrual pain
– Vaginal bleeding
– Vaginal spotting
– Vaginal discharge
– Constipation
– Diarrhea
– Bloating
– Gas
– Blood in a bowel movement
– Pain during intercourse
– Fever
– Chills
– Pain in the hips
– Pain in the groin

There are many possible causes of pelvic pain that can flare up in both men and women which include:

– Appendicitis
– Bladder disorders
– Sexually transmitted diseases
– Kidney infections
– Kidney stones
– Intestinal disorders
– Nerve conditions
– Hernia
– Pelvis disorders
– Broken pelvic bones
– Psychogenic pain

Women however can have specific causes in them which may include:

– Pregnancy
– Ectopic pregnancy
– Miscarriage
– Pelvic inflammatory disease
– Ovulation
– Menstrual cramps
– Ovarian cysts
– Ovarian disorders
– Fibroids
– Endometriosis
– Cancer in your cervix, uterus or ovaries
How is pelvic pain treated?

To treat pelvic pain will depend on the cause as well as how intense the pain is and how often the pain occurs. Pelvic pain is treated with medications, including antibiotics if your doctor deems it necessary.

If the pain results from a problem within one of your pelvic organs, the treatment may need to involve surgery or other procedures. Your doctor can then provide more information about various treatments that are available for your pelvic pain.

Your pelvic pain will be determined by visiting a pelvic pain specialist where they will ask you several questions about your symptoms and past medical problems. Pelvic pain, regardless of the severity, will need a physical exam performed and your doctor may also need a few tests to help determine what is causing the pain. These tests may include:

– Blood tests
– Urine tests
– Checking for sexually transmitted diseases
– Abdominal or pelvic x-rays
– MRI
– Bone density screening
– Diagnostic laparoscopy
– Hysteroscopy
– Stool test
– Lower endoscopy
– Ultrasound
– CT scan

If you are concerned about pelvic pain and wish to schedule an appointment with our obstetrician-gynecologist (OB/GYN), Dr. Beyerlein, please feel free to do so on our website or by calling us! You can find Dr. Richard Beyerlein, MD, at 911 Country Club Rd. Suite 222, in Eugene, Oregon. We serve patients from Eugene OR, Springfield OR, Coburg OR, Creswell OR, Cottage Grove OR, Lowell OR, and Junction City, OR.