IUD Insertion and Removal Procedure Questions and Answers
If you are looking for an effective birth control method, come to Dr. Richard Beyerlein, MD. We provide both IUD insertions and removals.

Call us

today to

book an appointment

, or schedule one online! We serve patients from Eugene OR, Springfield OR, Coburg OR, Creswell OR, Cottage Grove OR, Lowell OR, and Junction City OR.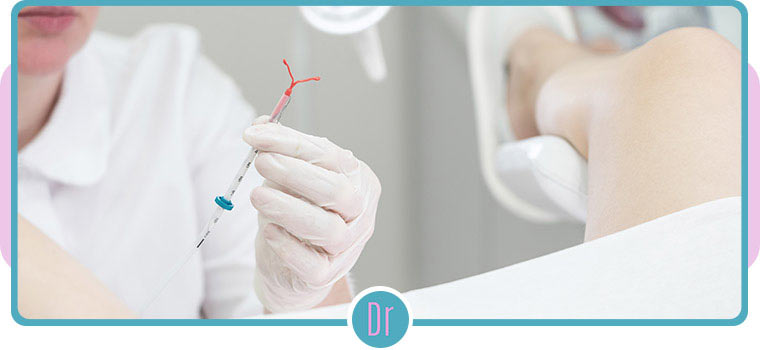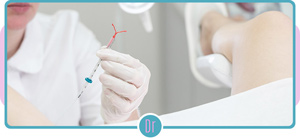 IUDs are a birth control option, which is highly effective at preventing pregnancies and are most commonly performed by obstetricians or gynecologists.
How is an IUD Inserted and Removed?
An IUD is inserted by your OBGYN in their office. It is a simple procedure and should only take a few minutes. During the procedure, you may experience side effects such as pain, dizziness or cramping. To ease pain, your obstetrician/gynecologist may recommend taking an over-the-counter pain-reliever before the procedure or using a local anesthetic during the procedure. The IUD is a T-shaped device which leaves two small strings outside the cervix for easy removal.
To ensure the IUD is still in place, a follow-up appointment may be scheduled after the procedure. Your OBGYN will educate you on how to check if the IUD is still in the correct position and how often you should check its placement.
Reasons for IUD Removal Include:
It has reached its expiration date
You are experiencing a medical problem
If you are planning on becoming pregnant
Is IUD Insertion Considered a Surgical Procedure?
No, an IUD insertion is not considered a surgical procedure. An IUD insertion is a simple in-office, minimally invasive procedure. It only takes a few minutes to complete and is similar to a Pap test. A speculum is used to open the vagina, allowing the physician to insert the IUD.
What Happens During an IUD Insertion/Removal?
During an IUD insertion, the patient will lie back and place their feet in the stirrups. Using their fingers, the doctor will then perform a pelvic exam. Following the pelvic exam, a speculum is inserted to see inside the vagina. Using specialized tools, the physician will position the IUD inside the uterus. Finally, the doctor will trim the string and remove the speculum.
An IUD removal is a relatively simple procedure and starts with a pelvic exam, followed by the insertion of a speculum into the vagina. Using forceps, the physician will firmly grasp the string and remove the IUD. It is typically much quicker and less painful than an insertion.
How Do I Prepare for an IUD Removal?
IUD removals do not require any special preparation. However, if you are not planning on getting pregnant, your doctor may suggest avoiding sex for seven days prior to the removal appointment. This is to ensure that you do not get pregnant if the IUD is not being replaced right away.
If you are looking for a safe and effective birth control method, come to Dr. Richard Beyerlein, MD, for an IUD! An intrauterine device can help you prevent pregnancy without the use of daily medication. Our OBGYN also performs IUD removal procedures to meet all of your IUD needs. Our staff are dedicated to providing a higher level of care. Call our office today to book an appointment, or schedule one online. We look forward to serving you!