4 Questions to Ask About Vaginal Hysterectomy
If you have been referred for a vaginal hysterectomy, it is important to know what questions to ask. The professionals at Dr. Richard Beyerlein MD in Eugene OR can answer all of your questions in a way that you can easily understand. For more information,

call us

or

schedule an appointment

online.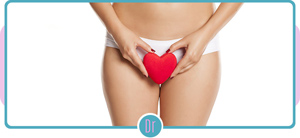 Table of Contents:
What questions should you ask before a hysterectomy?
What do I need to know about having a hysterectomy?
How does a woman feel after a hysterectomy?
A vaginal hysterectomy is a surgical procedure that removes all or part of the uterus from the vagina. As opposed to abdominal hysterectomies that are performed through a surgical incision in the abdominal region, vaginal hysterectomies are performed through the opening of the vagina. Although vaginal hysterectomies typically come with a faster recovery time and lower cost than abdominal hysterectomies, depending on the size and shape of the uterus and the reason for the surgery, sometimes they cannot be performed.
What questions should you ask before a hysterectomy?

Hysterectomies are major surgical procedures. Before receiving this type of surgery, it is important to know what questions to ask in order to ensure a seamless transition. Some questions to consider asking your hysterectomy doctor include:

What Is a Hysterectomy? – Having the doctor explain the procedure in their own words can remove a lot of stress surrounding the surgery.

Why Do I Need a Hysterectomy? – Let the doctor tell you why they believe you should receive this procedure. They should be able to explain it in a way that you can easily understand.

What Are the Types of Hysterectomies? – Knowing the different types of hysterectomies can help you understand why you are receiving the type you are and how it can benefit you.

How Are Hysterectomies Performed? – Knowing how a hysterectomy is performed can eliminate the stress of the unknown, and once it is clear, becomes a lot less nerve-racking.

What Is Robotic-Assisted Laparoscopic Surgery? – When researching hysterectomies, you may have come across robotic-assisted surgeries. The surgical physician can help explain what it is, even if they do not offer it.

Which Type of Surgery Is Better? – The answer to this question will vary per patient because they have different needs. Having a qualified doctor explain to you why they are moving forward with a specific operation can help relieve tension and stress.

Is Your Doctor Experienced in the Latest Techniques? – Advancements in medicine and technology have come a long way in the past several years and greatly improve success and propitious results, which is why it is important that your doctor is experienced in the latest techniques.
What do I need to know about having a hysterectomy?

Before receiving a hysterectomy, it is important to know:

– There will be some preoperative tests before the procedure
– There are several different approaches to a hysterectomy
– You will receive a pain management plan
– You will receive specific instructions to minimize potential complications like uncontrolled bleeding and blood clots
– Recovery times vary depending on the surgical approach
– A hysterectomy may affect you on a more personal level, improving overall wellness and quality of life.
How does a woman feel after a hysterectomy?

After a hysterectomy, it is normal for a woman to feel a complex mixture of emotions, including:

Relief : Some women feel a sense of relief after having a hysterectomy. The surgery is often performed to treat uncomfortable problems, like heavy bleeding and chronic pain, and resolving these problems can bring relief and relaxation.

Depression and loss :  A hysterectomy can trigger feelings of loss and sadness and can even lead to depression. Losing the ability to become pregnant is hard for many women and they may also mourn the loss of their fertility.

If you or someone you love needs a vaginal hysterectomy, trust the medical specialists at Dr. Richard Beyerlein to help. Our kind and compassionate professionals are experienced in performing vaginal hysterectomies and can help you find relief from your condition. Call us today to book an appointment. We look forward to serving you!

We serve patients from Eugene OR, Springfield OR, Coburg OR, Creswell OR, Cottage Grove OR, Lowell OR, and Junction City OR.