Uterine Myomectomy Specialist Questions and Answers
Our uterine myomectomy specialist at Dr. Beyerlein in Eugene, OR for

Women's Health

is highly skilled and experienced in performing myomectomy procedures. If you require this procedure, we would be happy to provide it to you safely and effectively. For more information,

call us

or

schedule an appointment

online.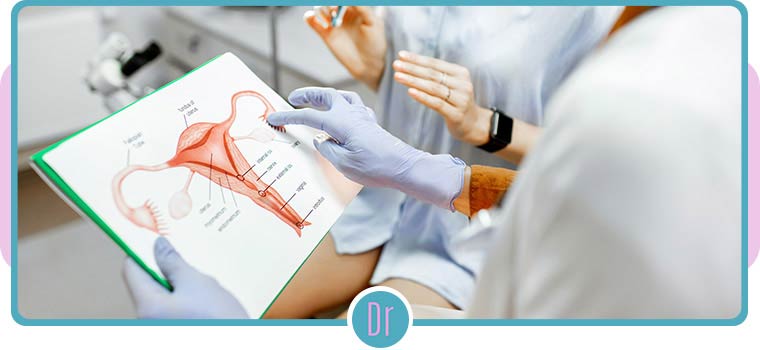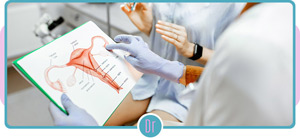 Table of Contents:
Is a myomectomy a major surgery?
What is myomectomy surgery?
How long does it take to recover from a myomectomy?
Is a myomectomy painful?
If you are dealing with uterine fibroids, you may require a uterine myomectomy to remove them. However, not all individuals with uterine fibroids require this procedure to have them removed, as some can be removed through non-surgical options. At Dr. Beyerlein for Women's Health, we can let you know your treatment options for uterine fibroids when you see us for an appointment. If a myomectomy is the chosen option, here are some questions and answers about this procedure so you can feel more informed going into treatment.
Is a myomectomy a major surgery? 

Traditional myomectomy, also known as an open or abdominal myomectomy, is major surgery. However, minimally invasive options are available for myomectomy procedures, including a laparoscopic or hysteroscopic myomectomy.
What is myomectomy surgery? 

Myomectomy surgery is a procedure intended to remove uterine fibroids, which are growths consisting of fibrous connective tissue and smooth muscle cells that develop in the uterus. They can occur as a single growth or in a cluster of fibroids. Fibroids also vary widely in size, as the small end of uterine fibroids compare to a grain of rice, while some can be as large as a honeydew.

With an abdominal myomectomy, the surgeon makes a horizontal incision through the lower abdomen around the "bikini line" to remove fibroids from the uterine wall. However, larger fibroids require vertical incisions. After removing the fibroids, several layers of stitches are needed to sew the abdomen and uterine muscles back together. Consequently, abdominal myomectomies require significant downtime and a lengthy recovery period.

In contrast, a laparoscopic myomectomy involves a small incision through your belly button or the general area. The surgeon inserts a laparoscope, which is a thin tube with a tiny camera attached, through the incision. The laparoscope and camera enable the surgeon to see and perform the surgery through other small incisions without opening up the abdomen. As a result, the recovery period is significantly shortened.

A third option hysteroscopic myomectomy is sometimes used to remove smaller fibroids that grow into the uterine cavity. With this procedure, the surgeon inserts tiny instruments through the vagina and cervix to remove the fibroids, either through electricity or bladed removal.
How long does it take to recover from a myomectomy? 

The length of the recovery period for a myomectomy procedure varies according to the type of procedure you have. Abdominal myomectomy procedures involve the most prolonged recovery period of the three options, while hysteroscopic myomectomy procedures have the shortest recovery period. 

An abdominal myomectomy requires a recovery period of up to six weeks before you can return to normal activities. In contrast, recovery from a laparoscopic myomectomy is typically between two to four weeks. Both abdominal myomectomy and laparoscopic myomectomy procedures require an overnight stay in the hospital and are thus inpatient surgeries.

Since hysteroscopic myomectomy procedures do not involve any incisions, the recovery period is much shorter, as many patients make a full recovery from such procedures within a few days.
Is a myomectomy painful?

While the actual procedure will be performed using general or local anesthesia so you do not feel any pain during a myomectomy, you will feel some pain for a few days to weeks after the surgery as you recover. For recovery from an abdominal myomectomy, you may require pain medicine for up to two weeks after the surgery. In contrast, postoperative pain from a laparoscopic myomectomy will likely last for a few days to one week. For an appointment or more information about this procedure, please feel free to call us or schedule an appointment through our website! We serve patients from Eugene OR, Coburg OR, Creswell OR, Lowell OR, Cottage Grove OR, Springfield OR, and Junction City OR.