Menopausal Treatment Questions and Answers
If you have menopausal disorder or are exhibiting its symptoms, come to Dr. Richard Beyerlein MD in Eugene, OR today. We can provide a higher level of care for menopausal disorder. For more information,

call us

or schedule an appointment online.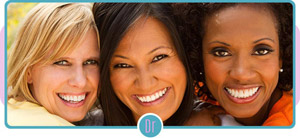 Table of Contents:
What is menopause?
What is the most common treatment for menopause?
What are the most severe symptoms of menopause?
How can I find a menopause specialist?
Menopause is a natural stage of every woman's life and often comes with many changes, both hormonal and physical. The average age that women experience menopause is just over 50, although it can occur anywhere between the ages of 30 and 60. It is characterized by an absence of menstruation and is confirmed when a woman has not had their period for more than 12 months.
What is menopause?

Menopause is the stage in a woman's life where they no longer menstruate and typically occurs around the age of 50. The time in a woman's life when her hormones are fluctuating leading up to her final menstrual period is known as the perimenopause transition and can come with a variety of symptoms like hot flashes and irregular periods. The first step to navigating the transition well is understanding what is really going on in your body and mind as you approach menopause. This often includes protecting your future health, preparing to minimize symptoms, and, for some women, exploring opportunities that this new life stage opens up.
What is the most common treatment for menopause?

Hormone replacement therapy is one of the most widely used treatments for menopause. If they have moderate to severe symptoms of menopause, treatment with estrogen and progesterone can be prescribed for women who still have their uterus. Estrogen by itself is the prescribed treatment for women who have had their uterus and/or ovaries removed. Hormone replacement therapy is the most effective treatment for hot flashes and can also help with mood problems and vaginal dryness. Depending on the symptoms, hormonal patches, creams, gels, and vaginal rings may be used as an alternative to the traditional pills. HRT is usually started before the age of 60 and can be taken up to 5 years. Some women may not be candidates for HRT, including those who have:

– Breast or uterine (endometrial) cancer
– Blood clots
– Liver disease
– Heart disease or stroke
– Women who may be pregnant
– Women who have undiagnosed vaginal bleeding
What are the most severe symptoms of menopause?

Aside from changes in menstruation, the symptoms of perimenopause, menopause, and postmenopause are typically indistinguishable. The most common early signs of perimenopause are:

– Less frequent menstruation
– Heavier or lighter periods than normal
– Vasomotor symptoms, including hot flashes, night sweats, flushing

Other common symptoms of menopause include:
– Insomnia
– Vaginal dryness
– Weight gain
– Depression
– Anxiety
– Difficulty concentrating
– Memory problems
– Reduced libido, or sex drive
– Dry skin, mouth, and eyes
– Increased urination
– Sore or tender breasts
– Headaches
– Racing heart
– Urinary tract infections (UTIs)
– Reduced muscle mass
– Painful or stiff joints
– Reduced bone mass
– Less full breasts
– Hair thinning or loss
– Increased hair growth on other areas of the body, such as the chest, neck, back and face

Common complications of menopause include:
– Vulvovaginal atrophy
– Dyspareunia, or painful intercourse
– Slower metabolic function
– Osteoporosis
– Weaker bones with reduced mass and strength
– Mood or sudden emotional changes
– Cataracts
– Periodontal disease
– Urinary incontinence
– Heart or blood vessel disease
How can I find a menopause specialist?

If you are looking for a menopause specialist, look no further than Dr. Richard Beyerlein! Our women's health doctor specializes in menopause and can effectively treat its symptoms to improve quality of life. Our office is located at 911 Country Club Rd. Suite 222, Eugene, OR 97401. Our women's health clinic is open on Monday to Friday from 8:00 AM to 5:00 PM. 

We serve patients from Eugene OR, Springfield OR, Coburg OR, Creswell OR, Cottage Grove OR, Lowell OR, and Junction City, OR.