Pelvic Pain Doctor Q&A
If you have pelvic pain, get it checked today. Talk to Dr. Richard Beyerlein in

Eugene, OR

today. You can call us or visit us online to book an appointment.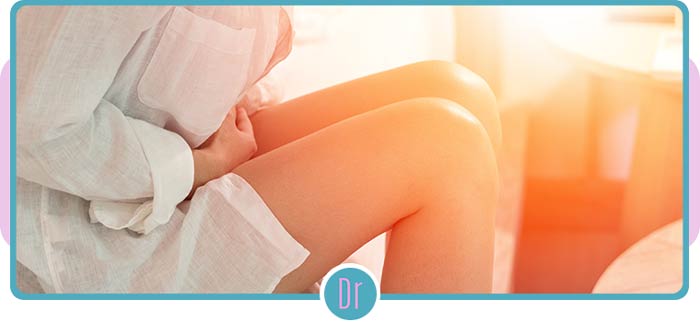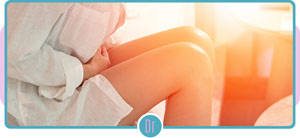 Table of Contents:
What type of doctor do you see for pelvic pain?
How do I know if it's a pelvic pain?
How can I stop pelvic pain?
How is a pelvic pain doctor different from other specialists?
What causes pelvic pain?
What type of doctor do you see for pelvic pain?

Who you see for pelvic pain would depend on what is causing your pain. If you are experiencing discomfort, it is best to start with your primary care physician, who can either provide a diagnosis and treatment or a referral to a specialist. If you are experiencing chronic pain, it is best to see a specialist as they are more equipped to deal with your condition.
 
For pregnant women experiencing pelvic pain, an obstetrician is best suited to meet your needs. Suppose you are female and your pelvic pain concerns the reproductive organs, such as endometriosis, ovarian cysts, or fibroids. In this case, you would see a gynecologist. You would see a urogynecologist if you are female and your pain is rooted in the urinary system, such as kidney stones or urinary tract infections (UTI).
 
If you are male and your pelvic pain is caused by reproductive factors, like prostatitis, or you are experiencing urinary issues, you should see a urologist. These doctors also treat women and children, though they are further specialized in the male reproductive anatomy. Lastly, a gastroenterologist treats patients with conditions of the digestive organs, like Crohn's disease or diverticulitis.
How do I know if it's a pelvic pain?

Pelvic pain is a broad term for any pain that occurs in the pelvic region. The pelvis is a group of bones in the lower trunk, consisting of the hip bones, pubis, coccyx (tail bone), and the femur head, which articulates to form the hip joint. For this reason, the pelvis is also considered the general region below the abdomen, just above the genitals, and between the hips. Usually, pelvic pain is experienced as a type of cramping; in women, this is where most menstrual cramps occur. Pain in this area can be caused by several conditions that affect the reproductive, urinary, and digestive systems.
How can I stop pelvic pain?

If pelvic pain is minor and infrequent, you can take a few steps to ease your symptoms at home. First, heat applications can be very effective. You may use a hot water bottle, heated bag of rice, or take a hot bath. Though you may want to rest in bed and remain immobile due to the pain, it is best if you move around. Some specific stretches and positions are likely to ease pelvic pain.
 
Over-the-counter (OTC) pain relievers are also beneficial, such as ibuprofen (Advil, Motrin) and acetaminophen (Tylenol). If your pelvic pain is caused by menstruation, naproxen (Aleve) may be especially helpful. If you are experiencing severe or frequent pelvic pain, you should seek medical care. To treat a condition or set of symptoms, you must first understand what is occurring. Then, you can curate a specific treatment plan that will directly target the cause.
How is a pelvic pain doctor different from other specialists?

There is no specific doctor whose sole focus is pelvic pain; instead, the specialists that treat pelvic pain include gynecologists, urogynecologists, urologists, and gastroenterologists, depending on the reason for your pain. These specialties all differ from one another.
 
For example, gynecology focuses on the reproductive system in women; urogynecology furthers this branch as it extends into the health of the urinary system. Similarly, a urologist is a doctor who focuses on urinary health and male reproductive anatomy. In contrast, a gastroenterologist deals with issues relating to the digestive organs.
What causes pelvic pain?

Numerous conditions can cause pelvic pain in both men and women. However, it is more likely for women to experience pelvic pain as the female reproductive system lies in this area more than males. Pelvic pain is common during a woman's menstruation and with conditions like endometriosis and ovarian cysts.

Ectopic pregnancies and uterine fibroids can also lead to pelvic pain in women. Further, pelvic inflammatory disease (PID) and cancer of the female reproductive organs can cause pain in the pelvic region. Conditions specific to men include prostatitis, which is the inflammation of the prostate. With either sex, pelvic organ prolapse can also cause this symptom. Pelvic pain can further be caused by several gastrointestinal (GI) issues, such as appendicitis, colon cancer, Crohn's disease, irritable bowel syndrome (IBS), diverticulitis, ulcerative colitis, etc.

If your condition is related to the urinary system, it is likely caused by kidney stones or a urinary tract infection (UTI). Further, sexually transmitted infections (STI) and diseases (STD) can cause pain in the pelvic area. An inguinal hernia, which is the weakening of the muscular wall in the groin (inguinal) area causing the intestines to bulge outward, can also cause this symptom. Finally, fibromyalgia, a condition characterized by widespread pain across the body, can cause pelvic pain.

Here at Dr. Beyerlein's Women's Health Clinic, various services are offered, including gynecology and obstetrics. If you are experiencing pelvic pain and are seeking diagnosis and treatment, please do not hesitate to reach out to our clinic to be seen by Dr. Richard Beyelein as soon as possible. Appointments may be made via phone or online; we look forward to meeting you and optimizing your health. We serve patients from Eugene OR, Creswell OR, Cottage Grove OR, Coburg OR, Lowell OR, Springfield OR, and Junction City OR.