Do Normal Blood Tests show STDs?
Dr. Richard Beyerlein MD, CPI, FACOG provides STD screening, treatment, and management that is safe, professional, and confidential. Blood tests are a standard diagnostic practice they can assist you in being more knowledgeable about your health. Blood tests are commonly used to detect STDs. Early detection and treatment can help you avoid unintentionally transmitting an STD to others. If you suspect you have an STD and want to schedule testing as a preventative step. For more information, contact us or schedule an appointment online. We are located at 911 Country Club Rd # 222, Eugene, OR 97401.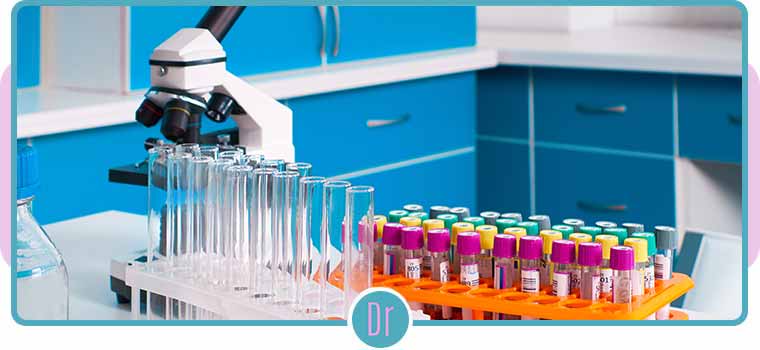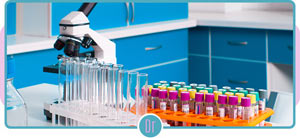 Table of Contents:
What are the first signs of an STD?
What is included in standard STD testing?
When do STDs show up on a blood test?
Which STDs can be checked with a blood test?

Most patients will not develop symptoms for an STD for a while after the infection has been contracted, making accurate STD testing that is completed regularly vital in ensuring the overall sexual health of those who are sexually active through effective treatment and preventing further spread as much as possible.
What are the first signs of an STD?

The earliest indicators that you may have contracted an STD will look quite different depending on the type of STD, the biological sex of the patient, and will vary quite a bit from individual to individual.

The most common early symptoms of an STD including the following:

– Changes in discharge and odor from the vagina or penis.
– Redness and itching localized to the genital or rectal region.
– Painful or burning sensations while urinating, as well as increased frequency of urination.
– Small sores and blisters developing on the genitals, rectum, or around the mouth.
– Pain experienced during penetrative intercourse.
– Flu-like symptoms as your body attempts to fight off the virus or bacteria including a fever, headache, muscle aches, and swelling of the lymph nodes located in the groin.
What is included in standard STD testing?

A standard STD testing panel will most likely include the collection of a blood sample and urine sample that will be used to test for gonorrhea, chlamydia, HIV, herpes, syphilis, as well as hepatitis B and C. Genital swabs are also commonly used to check for chlamydia and gonorrhea, with specifically pap smears being used to test for HPV and cervical cancer. Cheek swabs can also be completed to test for HIV. If there are any sores, rashes, warts, or unusual discharge present, the STD panel will likely include a physical examination and sampling of these symptoms as well.

Not everyone who goes in for STD testing will require each type of test if there is very low to no risk of the patient having those specific STDs, or if any tests and samples can be used to test for the same STDs. Patients will be able to discuss with their health care provider to determine which types of tests would be best suited for them depending on their symptoms and sexual history.
When do STDs show up on a blood test?

Some STDs will not be diagnosable through a blood test for a certain period of time after the infection has been contracted, with each type of STD having its own unique timeline for when the infection will start to display symptoms in the body and will be visible on various types of tests. Some examples for when specific STDs will show up on blood tests include herpes, syphilis, and hepatitis C which can take multiple months before showing up on a blood test, and HIV which takes anywhere from two to six weeks.

It is very common for patients to not have any symptoms of an STD during that time as well, making it impossible to confirm whether someone has contracted an STD unless other types of tests can be completed. For this reason, it is common for the health care provider that is completing the tests to ask questions regarding the timing of sexual activities with new or multiple partners and to ask for multiple different tests and samples to be taken to provide a full STD panel for each patient.
Which STDs can be checked with a blood test?

Several STDs that can be accurately diagnosed using a blood test along include HIV, hepatitis B and C, genital herpes, and syphilis. Other types of STDs can only be accurately diagnosed using the other testing methods or a combination of methods. To ensure that all potential STDs that may be causing the symptoms or for which the patient may be at risk are identified, diagnosed, and treated, health care providers need to make sure that these multiple types of tests are administered.

Additionally, it is important to note that normal blood panels that are taken to assess a patient's overall health will not include an STD panel, so patients who believe they are at risk of having contracted an STD that is diagnoseable through a blood test will need to let their health care provider know so that a specific STD panel can also be completed with a blood sample.

For more information, contact us or schedule an appointment online. We are located at 911 Country Club Rd # 222, Eugene, OR 97401. We serve patients from Eugene OR, Coburg OR, Creswell OR, Cottage Grove OR, Junction City OR, Lowell OR, Springfield OR, and surrounding areas.