How to find the best OB-GYN Located in Eugene, OR
If you are looking for an obstetrician-gynecologist (OB-GYN) in the area of Eugene, OR we welcome you to consider us at Dr. Beyerlein for Women's Health. For more information,

call us

now or

schedule an appointment

online.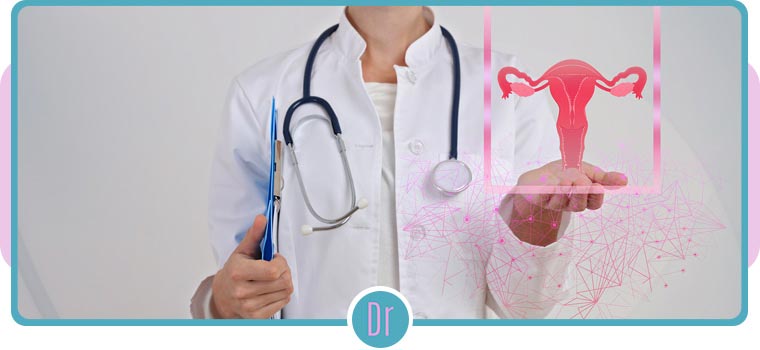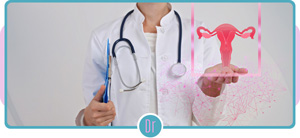 Having a skilled and highly qualified obstetrician-gynecologist (OB-GYN) available to you can be invaluable, whether you plan to have children or not. OB-GYNs can provide great services for sexual health and the well-being of the female reproductive system. They are also essential for prenatal, pregnancy, and postpartum medical care. If you are looking for a skilled and highly qualified OB-GYN located in Eugene, OR, we would love to meet you at Dr. Beyerlein for Women's Health!
Which Doctors are on your Insurance Plan's Preferred Providers Lists?
To find out which doctors are on your insurance plan's preferred providers list, you will need to visit your particular insurance plan's website or contact a representative of that insurance company to receive a list of eligible doctors in your area.
At Dr. Beyerlein for Women's Health, we are proud to partner with several insurance companies to make OB-GYN health services less expensive for you. Please feel free to contact us for more information on our health insurance policies!
How Often Will I See my OB-GYN for my Prenatal Appointments?
If you are expecting, the general recommendation for making prenatal appointments with your OB/GYN is to use the following timetable:
Between weeks 4 to 28: one prenatal appointment per month
Between weeks 28 to 36: one prenatal appointment every two weeks
Between weeks 36 to 40: one prenatal appointment per week
In addition to prenatal appointments, some other check-ups may be required, such as ultrasounds to evaluate the baby's growth and development and also assess the amount of amniotic fluid in your womb. Furthermore, if you have a multiple pregnancy, your OB-GYN may recommend more frequent prenatal appointments.
What Procedures Can Your Chosen OB-GYN Perform?
At Dr. Beyerlein for Women's Health, our board-certified OB-GYN can perform a wide variety of procedures, including both surgical and minimally invasive or non-invasive procedures. Some examples of procedures that Dr. Beyerlein can perform include the following:
Abdominal hysterectomy
Bladder lift surgery
Cervical cone biopsy
Colposcopy
Endometrial ablation or biopsy
Hysteroscopy
Intrauterine device (IUD) insertion and removal
Laparoscopic hysterectomy
Loop electrical excision procedure (LEEP)
Micro-tubal reanastomosis
Myomectomy
Ovary and ovarian cyst removal
Tubal ligation laparoscopic
Vaginal hysterectomy
Please feel free to contact us for more information about any of the services and procedures listed above!
What Areas do OB-GYNs Specialize In?
The medical fields of obstetrics and gynecology cover a broad range of women's reproductive health issues, from pregnancy and postpartum to infertility and conditions affecting reproductive organs. In general, obstetrics provides medical care for pregnant or postpartum women, while gynecology offers medical care to individuals with conditions involving the female reproductive system.
Some subspecialties of obstetrics-gynecology include maternal-fetal medicine specialists, reproductive endocrinologists, gynecologic oncologists, and female pelvic specialists. Maternal-fetal medicine specialists specialize in treating high-risk pregnancies; reproductive endocrinologists specialize in infertility treatments; gynecologic oncologists specialize in treating cancer of the reproductive organs, while female pelvic specialists specialize in treating pelvic floor disorders or injuries.
With that in mind, OB/GYNs can provide medical care for the following conditions and medical needs:
Cervical or ovarian cancer
Endometriosis
Family planning
Hormonal disorders or imbalances
Infertility treatment
Menstrual cycle irregularities
Pelvic floor disorders
Polycystic ovary syndrome (PCOS)
Post-menopausal disorders
STDs and STIs
Uterine fibroids
Vaginal prolapse
And more!
Dr. Beyerlein for Women's Health is proud to provide unparalleled OB-GYN services to individuals located in Eugene, OR, and the surrounding are. For an appointment, please feel welcome to call us or schedule one through our website. You can find us at the convenient location of 10 Coburg Road, Suite 100, in Eugene, Oregon. We serve patients from Eugene OR, Springfield OR, Coburg OR, Creswell OR, Cottage Grove OR, Lowell OR, and Junction City OR.