Obstetrician in Eugene, OR
If you are in need of an obstetrician, you have come to the right place! Talk to Dr. Richard Beyerlein in Eugene, OR today. You can call us or visit us online to book an appointment.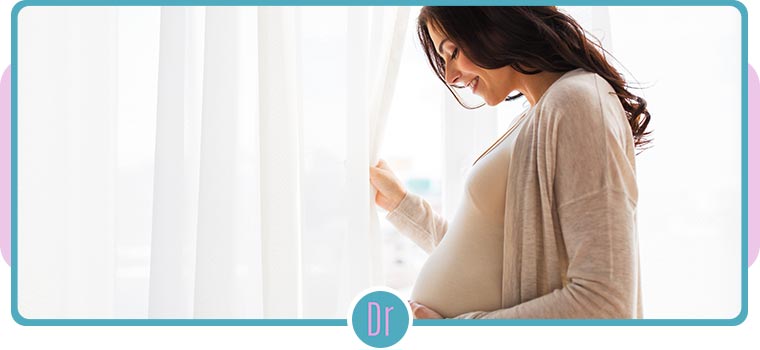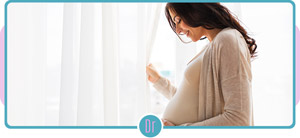 Table of Contents:
Who is an Obstetrician?
What Conditions Does an Obstetrician Treat?
What procedures do Obstetricians perform?


Who is an Obstetrician?

Though many physicians have the title of OB/GYN and have specialized in both fields, the two terms are not synonymous. An obstetrician (OB) is a doctor who specializes in obstetrics, a division of health associated with pregnancy. An obstetrician will be further involved in prenatal care before the baby is born and postnatal care after the baby is born. These physicians may also treat infertility and premature babies that require neonatal intensive care.
What Conditions Does an Obstetrician Treat?

An obstetrician treats the conditions of the mother and baby during pregnancy. This may include ectopic pregnancies, which occurs when a fetus develops outside of the uterus. The condition is always fatal for the fetus as it cannot survive in this environment and must be removed before causing life-threatening effects to the mother.

Another condition an OB would treat is preeclampsia, abnormally high blood pressure during pregnancy. When it comes time for birth, an OB can deliver a baby naturally or through a cesarean (C) section. If the baby goes into distress or other complications arise during the birthing process, it can be handled by an OB. Further, if issues with the placenta arise, OBs can also treat this. There are four primary placental conditions: placenta previa, accreta, increta, and percreta. First, placenta previa is seen when the placenta is between the cervix and the fetus, blocking the birthing passageway. Placenta accreta occurs when the placenta tissue grows into the inner uterine lining, the endometrium, and poses the risk of severe blood loss during delivery.

Similarly, placenta increta occurs when the placenta grows into the uterine; however, in this condition, the placental growth surpasses the endometrium and develops into the muscular wall – this condition is even more life-threatening. Placenta percreta is an even more severe form in which the placenta can grow outside of the uterus and attach to nearby organs such as the bladder or bowel.
What procedures do Obstetricians perform?

Obstetricians can perform several procedures, including labor induction, cervical ripening, external cephalic version, cerclage, and cesarean section. First, an obstetrician may perform an external cephalic version. This means that the physician will massage the stomach to manipulate the baby's position to prepare from birth manually. An OB often performs this when a baby is breech, meaning the feet are at the cervix when instead the head should be. Second, labor induction can be done using various methods intended to provoke the laboring process.
Usually, this is performed if pregnant mothers have surpassed their due date and have not naturally gone into labor. The first method of labor induction is called a membrane sweep. An obstetrician will insert their finger into the vagina and locate the cervix in this procedure. They will then place their finger between the cervix and the amniotic sac in which the baby is contained and turn it in a circular motion.

Separating the membranes of the amniotic sac from the uterine wall stimulates the production of the prostaglandins hormone, which plays a critical role in labor progression and cervical softening. Another hormone that activates this process is oxytocin, which can be given through an intravenous (IV) drip.

Alternatively, an artificial rupture of membranes (ARM) can occur, in which an obstetrician will use a small instrument to open the amniotic sack and let the fluid expel. This process may be considered manual water breaking. Third, a cervical ripening procedure may be done if you are not dilating. As labor occurs and the baby descends, the cervix will widen (dilate) to allow babies passage.

However, there are certain instances in which the cervix does not soften and widen as it should. To open the cervix for birth to occur, an OB may ripen (open) your cervix manually. They do so by inserting a balloon with an hourglass shape, with the cervix surrounding the pinch in the middle. From here, a tube called a catheter will allow air to be pumped into the balloon, widening the cervix as it inflates.

In contrast, if the cervix is too soft or tends to enlarge during pregnancy before birth is meant to occur, an OB may perform a cerclage. In this procedure, your OB will shut the cervix to ensure the fetus will remain inside the uterus. When it comes time to give birth, your doctor will remove these stitches.

At Dr. Beyerlein's clinic for women's health, our exceptional medical team delivers a broad range of services, including obstetrics and gynecology. If you are looking for an obstetrician, please give our office a call, and you will be seen by Dr. Richard Beyerlein as soon as possible. Alternatively, you may book an appointment online in just a few clicks. We look forward to hearing from you and delivering specialized patient care. We serve patients from Eugene OR, Creswell OR, Cottage Grove OR, Coburg OR, Lowell OR, Springfield OR, and Junction City OR.