Gynecologist in Eugene, OR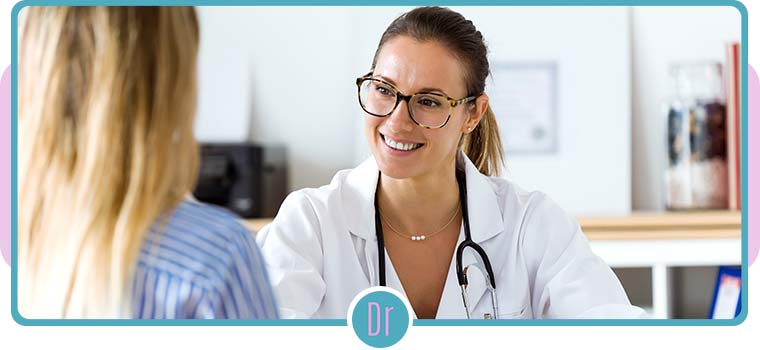 Table of Contents:
Who is a gynecologist?
What does a gynecologist do?
What are the most common conditions a gynecologist treats?
When should I see a gynecologist?

Who is a gynecologist?

A gynecologist is a physician who specializes in gynecology, a branch of medicine concerning the health of the female reproductive anatomy. For example, gynecologists can perform pap smears and pelvic exams and be consulted for birth control and treatment for menopause symptoms. These physicians are also experienced in the diagnosis and treatment of sexually transmitted infections (STI) as this affects the sexual organs.

Other reasons a gynecologist may be seen include endometriosis, ovarian cysts, fibroids, cancers, etc. Though many physicians decide to specialize in obstetrics and gynecology, making them an OB/GYN, the two fields are not interchangeable as they concern different aspects of women's health.
What does a gynecologist do?

A gynecologist diagnoses and treats conditions of the female reproductive organs, including the uterus, fallopian tube, ovaries, cervix, and vagina. If you are experiencing irregular periods, a gynecologist can help. They can further treat menstrual disorders such as polycystic ovary syndrome (PCOS) and endometriosis. Gynecologists provide sexual health services, like birth control prescription and STI testing too. Conditions related to the pelvic floor, such as prolapse and urinary incontinence, are also covered.

It is recommended for women over the age of twenty-one to see a gynecologist to have a pap smear, and cervical exam performed to ensure no abnormalities or precancerous signs. There are many chemicals, called hormones, that control various functions in the body. Many of these hormones are related to reproductive health and can become imbalanced and cause numerous issues. A gynecologist is also able to treat such concerns.
What are the most common conditions a gynecologist treats?

One of the most common conditions treated by gynecologists is abnormal uterine bleeding, which several factors may cause. PCOS is another common condition characterized by excessive production of androgens, a type of male sex hormone usually produced in small amounts in women.
 
The condition's symptoms may include the formation of cysts, though it is not always present. Patients with PCOS have very irregular periods and often experience intense pain and normal bleeding and clots. This syndrome can also cause infertility. Endometriosis is frequently seen; this condition occurs when the tissue found within the uterus begins to grow on other organs. This material usually sheds and is expelled out of the vagina with blood during menstruation.
 
When the hormones signaling menstruation are circulated, this tissue on other organs sheds as it normally should; however, there is no place for this dead tissue to go. The chief complaint of patients with endometriosis is typically extreme pain. Pelvic floor weakness, as well as pelvic organ prolapse, are also commonly treated by gynecologists. The pelvic floor is a group of muscles in the pelvis that extends horizontally from the pubic bone (at the front of the pelvis) to the coccyx (tail bone).
 
The purpose of these muscles is to support the internal organs above, such as the uterus, bladder, and colon. In the case of pelvic organ prolapse, one of these structures will essentially droop or fall out of the patient. These muscles are found in men and women, though pelvic floor disorders (PFD) are more often seen in women.
When should I see a gynecologist?

There are many reasons why you might want to see a gynecologist. Notice your periods are abnormally heavy or light, last for longer than a week, are absent, or do not occur in a patterned frequency. It may be best to see a gynecologist to determine if there is an underlying cause. If you are sexually active, be attentive to signs of sexually transmitted infections; and bring abnormalities to the attention of a gynecologist.

If you want to go on birth control or change forms, you should also see a gynecologist. If you wish to have an intrauterine device (IUD) placed, a gynecologist can perform this procedure. Similarly, a hormonal arm implant can be done by a gynecologist. Suppose you are experiencing persistent infections, such as bacterial vaginosis, yeast infections, or urinary tract infections. In that case, it may be worth discussing with a gynecologist to determine why the infections are recurrent and how to prevent them. Polycystic ovary syndrome (PCOS) and endometriosis are often overlooked in primary care, though the symptoms of these conditions can be quite severe.

Again, it is best to discuss the treatment of these conditions with a gynecologist as they have specialized education and experience. You may also be referred to a gynecologist if you are experiencing idiopathic (of unknown cause) pelvic pain or present signs of a weakened pelvic floor.

If you need to see a gynecologist, look no further; Dr. Beyerlein offers numerous services through his care clinic centered on women's health and accepts new patients. To be seen by our fantastic health care providers, book an appointment online or over the phone. We look forward to meeting you and helping you optimize your gynecological health. We serve patients from Eugene OR, Creswell OR, Cottage Grove OR, Coburg OR, Lowell OR, Springfield OR, and Junction City OR.